---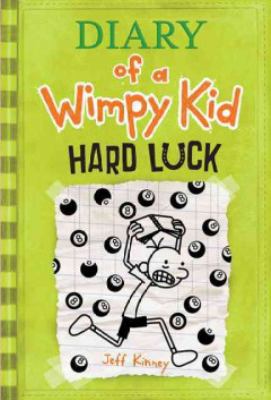 Book
Diary of a wimpy kid : hard luck
-- Hard luck
Copies
3 Total copies,
3
Copies are in
,
0
Copies are out
.
"Greg Heffley's on a losing streak. His best friend, Rowley Jefferson, has ditched him, and finding new friends in middle school is proving to be a tough task. To change his fortunes, Greg decides to take a leap of faith and turn his decisions over to chance. Will a roll of the dice turn things around, or is Greg's life destined to be just another hard-luck story?"-- Provided by publisher.
Title
Diary of a wimpy kid : hard luck -- Hard luck
Accelerated Reader®
Quiz Number: 162772
Interest Level: MG
Reading Level: 5.5
Points: 3
Published
New York : Amulet Books, 2013.
Publication Desc
217 pages : illustrations ;
Target Audience
Pre-adolescent